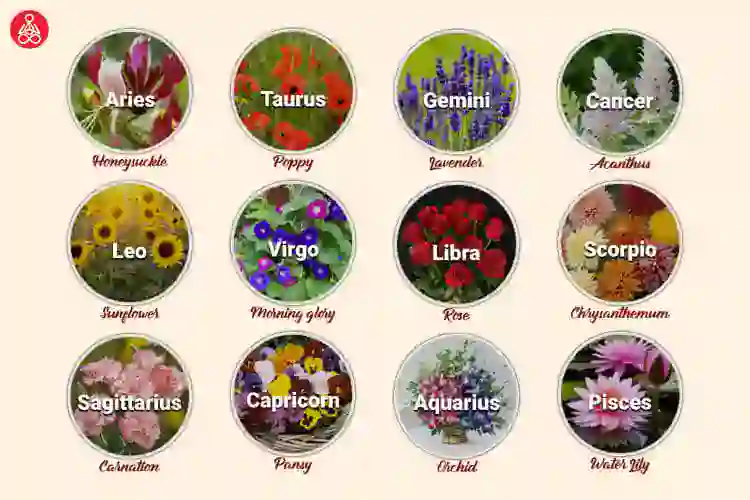 Emotions are silent gestures that reflect your moods and desires! Flowers offer us a blossoming perspective into our personalities. Gifting flowers has been the cutest way of expression for ages. Flowers are inanimate things that speak so much about the human mind and heart! Even though our personalities can be trying at times, our flower signs remind us that every season has its peaks and valleys.
Astrology is one of the best art of formulating or relating zodiac signs with flowers! Zodiac signs are often associated with numbers, colours, plants, flowers and so much that add glitter to your characteristic traits! Oh, and if you love flowers, we can help you choose the perfect one! Wanna propose? Pick on the prettiest red rose! Wanna apologize? Well, there's the pinky shade that may mend hearts! So don't miss the boat and open up to your special one with blossoms as per zodiac signs!!
Aries Flower ( March 21 – April 19)
Planet: Mars
Element: Fire
Flower: Honeysuckle
Flower Sign Catchphrase: "My creepers ascend to great heights."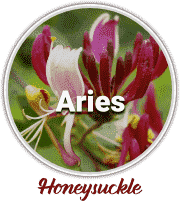 Aries is a Fire sign ruled by the planet Mars and the lucky flower perfect in an Aries bouquet is honeysuckle. Aries compliments the sweetness of the Honeysuckle flower. Like the sweet fragrance of honeysuckle has the natural ability to entice others Aries natives can sweep off people with their charm and grace. Just like bees who find the lure of honeysuckle flowers tempting, people cannot resist the energy that Aries carry. They are focused, unmoved and capable of treading difficult paths overcoming all hurdles and finding innovative solutions.