Aadi Perukku 2022: Know Date, Time And Proceedings Of The Day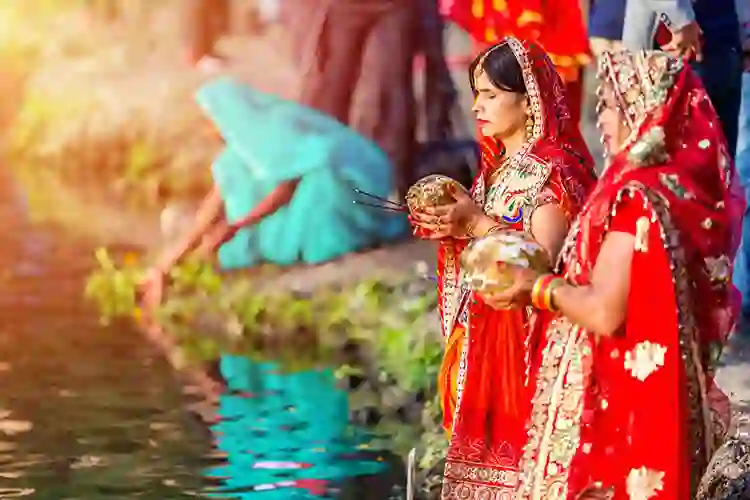 Aadi Perukku is also commonly known as Pathinettam Perukku. In other words, it means Aadi Monsoon Festival. As per Tamil Calendar, Aadi month signifies the arrival of the monsoon season in Tamilnadu. On the eighteenth day of this month, we observe Aadi Perukku. Usually, it comes around the 2nd or 3rd day of August in the western calendar. Aadi Perukku marks the beginning of all Tamil festivals.
During this month, the water level rises in rivers because of the rainfall. People celebrate this festival to show gratitude towards mother nature and the river Kaveri. Tamilians believe that worshipping nature may gift us happiness, peace and prosperity in our lives. Farmers also join in celebrating this auspicious day as they depend on nature and water for their livelihood.
---
Important Date For Aadi Perukku 2022
Date: Aug 3, 2022
Day: Wednesday
---
Significance of Celebrating Aadi Perukku
On the 18th day of Aadi month, we see a rise in the Kaveri river's water level. Basically, Aadi Perukku is a ritual observed by women to honour mother nature. On this day, devotees offer dishes full of rice to Goddess Parvati. During this day, people worship water in every form, such as water tanks, reservoirs, rivers, and a well.
If we unfold the myths, it states that Goddess Parvati meditated for Lord Shiva to get his divine vision. Lord Shiva appeared in the form of Shankaraya Swami in front of Maa Parvati. Devotees perform rituals on the riverbank near the rice cultivation area as it is associated with fertility and reproduction as both are part of nature. These rituals were practiced long ago by the kings and royal households. Monsoon brings the season of sowing, rooting, seed plantation, and vegetation because Monsoon. Performing this ritual may bring rain in an adequate amount, and there may not be any water crisis in cultivating crops.
What Are The Rituals Performed During The Time Of Aadi Perukku?
Usually, water is released from the reservoir before the arrival of the Aadi Perukku festival. On this day, unmarried girls and married women begin the day's proceedings by offering flowers and rice dishes to Maa Parvati. Many devotees gather at the riverbank to take a dip in the holy river. They perform rituals on the riverbank, where unmarried girls offer sweets, rice and jaggery to the Goddess in order to get desired and caring life partner.
Devotees keep a lamp made of rice flour and jaggery on mango leaves. And decorate them with flowers, holy thread, and turmeric. The lamp with added ghee is then set afloat in the river. Thereafter, devotees perform 'Kalanda Sadam' at the riverbanks. In Tamilnadu, people go on a picnic after the completion of the rituals.
They spend time on the riverbanks by cooking different food dishes. Also, people sing sacred songs, where young girls participate in the Kummi group as a part of the celebration. On this auspicious day, newlywed women visit her parents' for one month. Then, they return to their home a day after the Aadi Perukku festival. During this festival, a couple may receive gifts or new clothes from their in-laws.
---
Wrapping Up
We learned that the festival of Aadi Perukku is celebrated with immense joy and pleasure. People dedicate this day to mother nature and perform significant rituals on the riverbanks. It is believed that people who perform rituals on this auspicious day can expect hassle-free harvesting of crops, and they may get good rainfall. Devotees performing Puja on this day may get blessed with good wealth and prosperity.
---
---