Significance Of Celebrating Narak Chaturdashi: Know its Date and Muhurats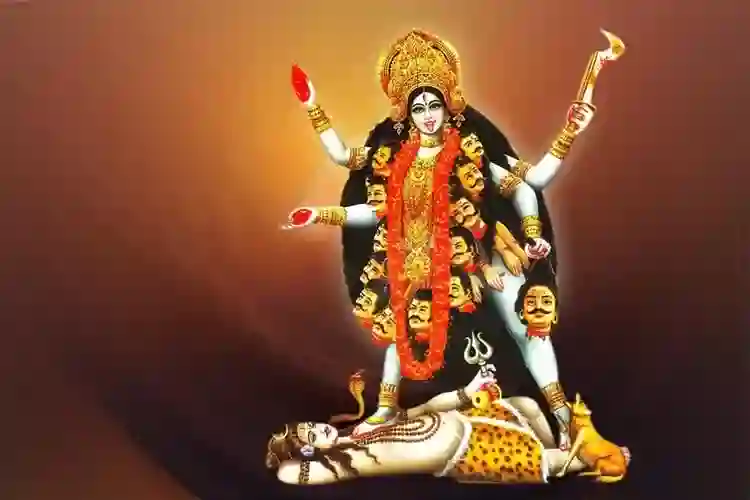 Narak Chaturdashi is a part of Diwali, and it is celebrated one day prior to it. People in India have different names for Narak Chaturdashi, and so we know this festival as Roop Chaudas, Bhoot Chaturdashi, Naraka Nivaran Chaturdashi, and Chotti Diwali.
Narak Chaturdashi is an important Hindu festival, which is celebrated across the different parts of India. During the time of Choti Diwali, people decorate their houses with colourful lights and diyas. Some of them also perform pujas at their office to earn desired profit for the next year. People wear new clothes and visit a nearby temple to worship Hindu deities. Alright, folks, let us understand how it is celebrated in the different parts of India.
---
Important Date and Timings For Naraka Chaturdashi 2022
Narak Chaturdashi: Monday, Oct 24, 2022
Abhyang Snan Muhurat: 05:24 am to 06:40 am
Duration: 01 Hour 16 Mins
Moonrise at Abhyang Snan: 05:24 am
Chaturdashi Tithi Begins: On Oct 23, 2022 at 06:03 pm
Chaturdashi Tithi Ends:On Oct 24, 2022 at 05:27 pm
---
Rituals Performed During Narak Chaturdashi
In India, people consider Narak Chaturdashi as a harvest festival
People massage themselves with special herbal oils, sesame oil before taking a bath. It is also known as Abhayanga Snan. It is believed that the sesame oil which is used for bath will help to protect the person from poverty and misfortune.
Then, people wear new clothes and ornaments
Some people believe that those who are associated with tantric activities should learn mantras on this day.
People usually offer nivet to their clan deity in order to win against any negative forces.
Perform Puja at your home? Get instant help from experts, speak to them @ Re.1 / min
---
How People Of Goa Celebrate Naraka Chaturdashi?
People of Goa prepare the idol of Narakasura as a symbol of evil forces. And then lit it up by using the different firecrackers. This entire process is done around 4 AM in the early morning. Afterwards, people go back to their homes to take a bath before sunrise. People of Goa crush a berry (Kareet) using their feet to symbolize victory against evil forces. People prepare sweet dishes or poha and later distribute them to other family members on this special day.
---
How Narak Chaturdashi Is Observed In Tamil Nadu?
People of Tamil Nadu also join others to celebrate this auspicious day. They perform puja in front of the Goddess Lakshmi's idol to win her divine blessings. Some people keep a fast (Nombu) on this day. Tamilians believe that Narak Chaturdashi symbolizes the triumph over the evil forces. This festival is celebrated with immense pleasure and joy. On this day, women invest their time in cooking mouth-watering delicacies while young boys stay busy bursting firecrackers. Afterwards, people enjoy the delicious meal together with their close friends and relatives.
---
How Bengalis celebrate Bhoot chaturdashi?
Devotees of West Bengal perform Durga Puja to appease Goddess Kali on this special day. Generally, Bengalis call Narak Chaturdashi the 'Bhoot Chaturdashi'. They believe that ghosts or evil forces can roam freely around the Earth during these times, so they lit up 14 diyas outside their home entrance to get rid of them. On the occasion of Bhoot Chaturdashi, people also have different types of green saags.
---
Rituals To Be Performed During Narak Chaturdashi
On the day Narak Chaturdashi, people remember Goddess Lakshmi or Yamraj and organize puja to worship them. There is a strong belief that if you succeed in pleasing Yamraj, then you may escape from premature death. People lit up diyas for their better health and longevity on this day. At night, many people keep colourful diyas outside their main entrance.
Below are the steps to perform rituals of Narak Chaturdashi
Burn a lamp or diya using a mustard oil on a pile of rice.
Put the burning lamp in the south direction
Afterwards, offer water and flowers to goddess and worship her with a pure heart.
When you burn the lamp of Yama, it is said that one should not go outside of their house. So, it is advisable that you should finish your outside work before beginning the rituals.
---
---