Zodiac sign hairstyle – Let's Know Which Hairstyle Suits Your Zodiac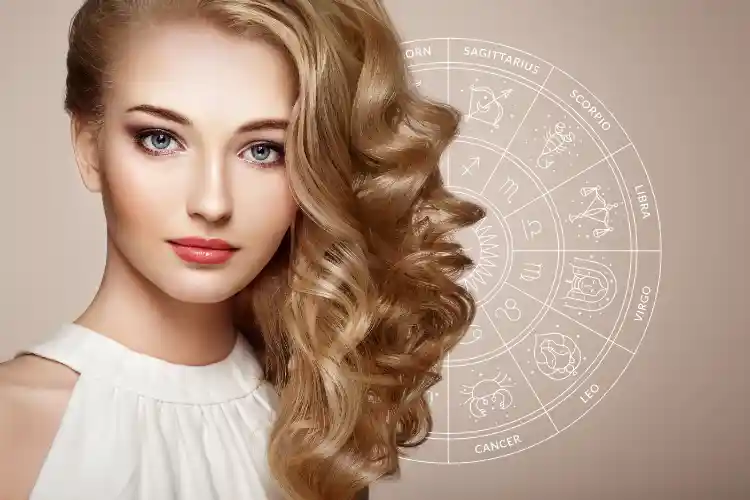 In day-to-day life, people have a variety of functions to perform. Regardless of whether you are at home, at the workplace, at a party, or participating in some other social activities, appropriate hairstyles are absolutely essential. You also have the opportunity to reach out and embrace the inspiring ideas that surround you, allowing your creativity to flow freely. It is fun to try out new hairstyles, depending on your mood. When you combine classic and modern hairstyle elements, you may be able to come up with an interesting mix.
There is no correlation between how one styles their hair and how well the style suites one's appearance and personality. Expressing your individuality may be intimidating, but the reward is great. Short hairstyle comes in a wide variety of short haircuts such as the boy cut, pixie, and bob. To find the right short haircut for you, you may go ahead with zodiac sign hairstyles.
---
Aries Hairstyle
Man: As a matter of fact, Aries men are a real another kind of forerunner in the workforce. If you are always in a hurry, it is advisable for you to find a stylist or barber who knows how to use a clipper quickly. Don't cover up your excellent brows, especially if you have naturally darker hair. Most compatible with your courageous appearance and your hectic lifestyle are military cuts or haircuts that taper.
Woman: You are willing to try out new hairstyles in no way at all. As someone with confidence, you may look fantastic in any new hairstyle. Trying different looks within a short amount of time often surprises your friends and family. Experimenting with different hair colours is also a safe and effective way to switch up your look; clip-on hair extensions are a good choice. By viewing this, you may know what hair colours compliment your lifestyle.
---
Taurus Hairstyle
Man: You are a naturally wavy-haired person and that means you naturally prefer long-length hair, so you want to wear it longer to show off your natural wave pattern. You may like using curl-enhancing products if you have a full head of hair since this tends to bring out the curl. You must talk to your hairstylist and use your hair products to their full potential to attain the right hairstyle to represent the proud man you are.
Woman: It may come as no surprise that an earthy beauty like you may appreciate your natural texture promoting a natural wave pattern, use a hair drying diffuser to help you style your hair with fewer tools. Your star sign means you are likely to appreciate longer hair, too. Your personal hairstyle preferences are steadfast, but for looks' sake, you will be enthusiastic about using a flowered barrette in your hairstyles. Above all, this style would enhance your connection with nature.
---
Gemini Hairstyle
Man: Your zodiac sign gives you a reputation for not being afraid to try out different haircuts and hair colours. You, too, possess the characteristics of a man born under the zodiac sign of Gemini, including youthful appearances. Business casual clothes allow you to blend in and fit in at work, but when you are not at work, you can style your hair with pomade to keep it looking great. Haircuts like these can give you the best of both worlds because they work for both men and women.
Woman: You are often described as being flirtatious, fun, and youthful. You hardly notice when change occurs, and you are thrilled to welcome it. You, as an air sign, have a constantly changing mind, and your hairstyle is too. The good news is, you may have a lot of fun mixing and matching different looks. You may be attracted to fashion colours because of your artistic side. Because you are open to new ideas, like experimenting with hair colours, speak with your hair colourist before you make any drastic changes to your hair. You can truly express your individual style through your youthful appearance, as you can try almost any hairstyle or colour to show your adventurous side.
---
Cancer Hairstyle
Man: Aesthetically pleasing to you, you enjoy styling your hair in a way that recalls your younger days. Not only do you have a kind and chivalrous personality, but you also tend to wear your hair longer, as was done in the days of old. Keep your hairstyle in tip-top shape by scheduling regular haircuts with your barber or hairstylist. Maintaining your hairstyle for longer results in a more distinguished appearance.
Woman: Your greatest desire is to see that your loved ones are well cared for. It might complement your selfless lifestyle to have a lob cut. Also pulled up on your busy days "mothering" others, it looks great when worn with a curling iron. There are a lot of variations you can make with your hair based on your lifestyle. For example, you often resemble a movie star with your long hair. You are always ahead of the times, with both your style and intellect.
---
Leo Hairstyle
Man: While other people prefer to keep their fashion light and carefree, you often dress up in party-oriented attire. Worn with the most volume on the crown, crowd-pleasing hairstyles include choppy cuts that go well with a regal air. You will have to use products like mousse and a comb to achieve this look. As with the hair on your head, your beard will have a natural and healthy sheen to it, so prior to shampooing, apply an oil-based solution to your beard using a boar bristle brush.
Woman: Because you fully commit to life, you express your personal style with flair. If you wish to look like the majestic mane of a lion, wear your hair curly with waves and volume. In order to get this style, make sure to invest in tools like velcro rollers and curling iron. For the lionesses with a sophisticated hairstyle, you can have the volume of your hair stay away from the crown area. Strokes that emphasize the adventurous side of you will communicate your character.
---
Virgo Hairstyle
Man: A light and simple approach are ideal for those who travel a lot. This means that shorter hairstyles with slick lines are better for you. In order to maintain a consistent appearance and to help your barber maintain their skills, it is necessary to have regular barber touch-ups. Using a light pomade, such as some pomade sprays to keep your hair well-groomed during the day.
Woman: An ornate, detailed design is the best choice for your business sign. Good hairstyles like sleek ponytails with off-centre parts are particularly good for days when you're busy. Shoulder-length hairstyles are best suited to your overall appearance. A great look to experiment with is a hair-smoothed style with a centre part. This is extremely stylish, and you will enjoy yourself greatly by wearing this look with your hair intact.
---
Libra Hairstyle
Man: You may not avoid outdated hairstyles like those of the 1960s because you are known as the charmer of the zodiac. This timeless look is done with a modern twist thanks to haircuts with a deep part. It is important to tame flyaway, which is why you should use a medium-strong hold gel and comb it through every day to maintain your look.
Woman: It seems like people find it much easier to connect with you because of your laid-back, gentle demeanour. You can achieve hair parting perfection, creating a perfectly straight hairline and parting your hair in the middle. You can indulge your passion for romance and search for feminine-looking styles. Wearing hair extensions is a great way to satisfy that dream. As well as various different hairstyles, you can wear a braided headband, such as the braided clip-in we use in the tutorials. This will make you more of a truly feminine woman.
---
Scorpio Hairstyle
Man: Many of your haircuts should highlight your eyes. This helps others to feel that you are fully focused on them. If you were to have your hair styled to look different from your face, you would look best with textured haircuts that are away from your face to show off your assets. Tidy or neat haircuts are less demanding and thus easier to maintain. For you, your work ethic is the most important aspect, and you want to keep things simple.
Woman: In the metamorphosis of your sign, your hairstyle choices are like descriptions of the process. Your most mysterious looks feature fringes or a one-eyed appearance as a means of making you look mysterious for special occasions. While your hairstyle is fixed, your colour selection is endless. You can choose one of two extremes and gradually find your preferred colour combination. You should use a colour-safe shampoo to maintain your current appearance and a hair-care regimen that includes a hair mask on a regular basis to keep your hair healthy.
---
Sagittarius Hairstyle
Man: It's difficult to spend too much time fussing with your hair when you have this enthusiasm for life. It is your carefree, casual attitude that allows you to rock longer hairstyles. On the other hand, your free-spirited personality lets you go for daring hairstyles like funky fade cuts. Trendy fades will draw your interest, thanks to your strong personal style. Using wax with a flexible hold allows you to achieve a variety of hairstyles with your fade cut. Wearing your hair in a different way while at work and during your free time will be possible.
Woman: You are famous for your assurance and optimistic outlook, so you can wear nearly any hairstyle. Like an archer who is adventuresome, you can pull off styles that are too risky for others. In order to have the hairstyles that carry edge, you must have fun with your hair and just add a little glimmer to your hair for a one-of-a-kind look.
---
Capricorn Hairstyle
Man: Your taste is classic and practical, as you can opt for conservative haircuts like haircuts that are traditional and simple. In the working world, you can work on achieving your ambitions by adopting a modern, streamlined appearance. To look polished and professional, you likely need to use the product. In order to ensure that your hair doesn't fall out of place while conducting business, using a medium hold hair gel is recommended.
Woman: Your great ambition requires you to focus on getting things done quickly and simply. Instead of making your hair seem longer with products, simply dry it with a blow dryer to emphasise your new hairstyle, which ideally would be shoulder-length with long layers. You can keep this haircut under control, but it's long enough to put into a top knot. Half up and half down can be used in order to keep hair away from the face and look stylish.
---
Aquarius Hairstyle
Man: Your hairstyle is carefully crafted just for you. It is entirely possible that you will be tempted to cut your own hair as a creative outlet, but it is not recommended. When getting a haircut, talk to a hairstylist or barber who shares your personal vision. Long haircuts that match your personal taste are an excellent option. You can wear these haircuts and hairstyles in a man bun to provide you with a more professional, business-casual appearance when necessary. To complete this hairstyle, apply a medium hold gel to the hair and comb it to set it.
Woman: Your unique ability to perceive future fashion trends allows you to try on several hairstyles until you find your favourite. If you're looking for a haircut that can be dressed up or down, the haircut that falls in the middle of your hair is most ideal. In the event that you find yourself too busy to spend time fussing with your hairstyle, fringe haircuts can serve as a good solution, allowing you to keep your look stylish.
---
Pisces Hairstyle
Man: You have a knack for recognising future fashion trends, and you're almost certainly going to try on many different hairstyles until you find your ideal look. Because people have different needs for their hairstyles, cuts that are around the mid-lengths are recommended for people who go through changeable lifestyles. Fringe haircuts can be your style if you're too busy to bother with hairstyles.
Woman: Daydreaming is something you are likely to enjoy, and because of this, you may wear your hair in a way that best represents your creativity. Styles that evoke the look of waves, like the bohemian hairstyles, would be befitting of your dreamy features. To add some extra oomph to your hairstyle decisions, go for a braid. The serum will not only brighten your overall appearance but will also make you appear more youthful, and your features will also be highlighted, giving your face a surreal effect.
---
End of the line
Zodiac sign hairstyles count on every trait according to the signs. Thus, Zodiac signs can have a huge impact on hair-cutting decisions. Every once in a while, cutting your hair can help your hair grow faster and stronger. If you are not taking proper care of your hair, your hair may be damaged, which could result in slower hair growth.
---
---